KL:20.00
CC:250,-
ID:18år
Facebook-event: www.facebook.com/events/1430985940458646/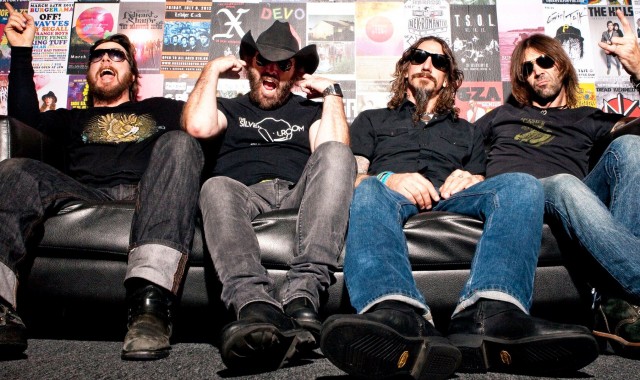 THE GREATEST ROCK N' ROLL BAND IN THE WORLD!
You've heard our name, you've seen our records, our t-shirts and our stickers. We're probably the favorite band of someone you know and yet we're still a mystery to you. Well my friend, that's okay, I'm here to fill you in and help you to get to know the greatest rock-n-roll band in the world, The Supersuckers.
"If you don't like the Supersuckers, you don't like Rock-N-Roll." – Lemmy Kilmister from Motorhead
"They played my birthday party. They rock!" – Eddie Vedder from Pearl Jam
"Every time I hear the word 'Supersucker,' I'm reminded of an older gentleman who went into the strip bar and the hooker c'm dancing up to him and said 'Superpussy!' and he said 'Soup, please.'" – Willie Nelson
"Supersuckers…I love the Supersuckers, our whole band loves you guys!" – Robin Zander from Cheap Trick
"The Supersuckers understand that great rock and great country are, at least on a spiritual level, exactly the same thing. Rock on, boys." – Steve Earle
"The Supersuckers rock ferociously whenever they feel like it and what really matters is ending this sentence with an exclamation point!" – Little Steven Van Zandt, E Street Band, Little Steven's Underground Garage
"Supersuckers… Everyone knows the Supersuckers." – Elijah Wood (SXSW 2008)
"The Supersuckers are hands down one of the best rock n roll bands around today!" – Reverend Horton Heat
"Stop listening to the radio and buy a Supersuckers cd fool!" – Mike Ness
"What type of music does the SUPERSUCKERS play ?. Its called Rock n Roll. What do they do live? Put on a rock show, and they do it better than the rest. I NEVER tire of their music and the Supersuckers are the bands that will make me get up off my ass to go see live and stand in up front in the crowd the whole show…. SUPERSUCKERS are THE Rock Band." – Riki Rachtman
"The Supersuckers do NOT super suck!" – Bam Margera
"Everytime i go skateboarding i always rock the supersuckers in my iPod…" – wee-man
"Supersuckers! The hardest working Rock N Roll band in America. I know this because they are in my town every other month in a van. I get tired just watching them. I'm not worthy to be in a rock band! I quit!!!!!" – Kevin from Lit/Good Man Down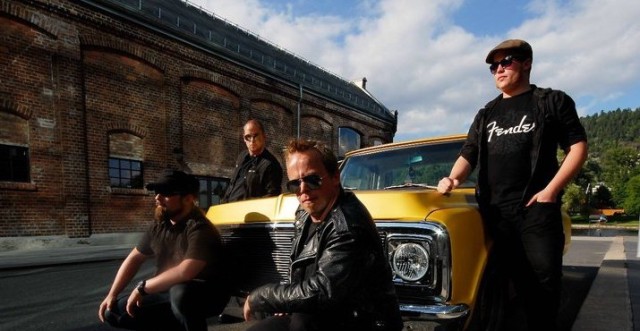 WarteX er Drammens mest breibeinte hardrockband og i mai neste år feirer de ti år som band, og da slippes også bandets første fullengder. Musikken er en blanding av det beste fra rock'n'roll'en med en hard knoke fra thrashmetal'en. Med den drivende, raske og fengende thrashrocken er det bare å vente seg massasje for både rockefoten og øregangene.
Bandet har varmet opp for bla Supersuckers, Nashville Pussy og Jorn, i
tillegg har de gjort en mengde andre spillejobber. Ep'en "Cosa Nostra" mottok en femmer i Drammens tidene. Scenemessig gir WarteX alt og er fast bestemt på å sparke fra seg.
Du er herved advart.