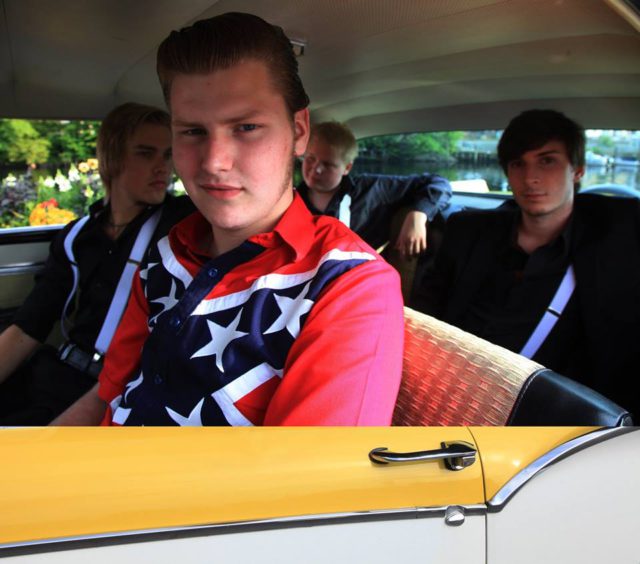 The Rockabilly Rebels ble "ved en tilfeldighet" startet opp høsten 2012, da Petter Huseby ble spurt av Fønix om å spille med bandet sitt på Fisketorget i Halden. I all hast fant Petter noen til å spille bass og trommer med ham, og slik ble bandet til.
Siden den gang har bandet spilt stort sett over hele Østfold.
Gutta er inspirert av artister som : Elvis Presley, Johnny Cash, Jerry Lee Lewis, Buddy Holly, Lynyrd Skynyrd, The Beatles, Eddie Meduza, Brian Setzer"
Som de sier det selv " For det er fortsatt bruk for band som kan spille opp til dans, om det så er til bryllup, låvefest eller festival. "
Swing innom Feelgood 10. august og rist rockefoten løs.
Link fra youtube
Dørene åpner kl.21.00 CC: 200,- Billetter i inngangen, kun kontanter.
ID: 18 år