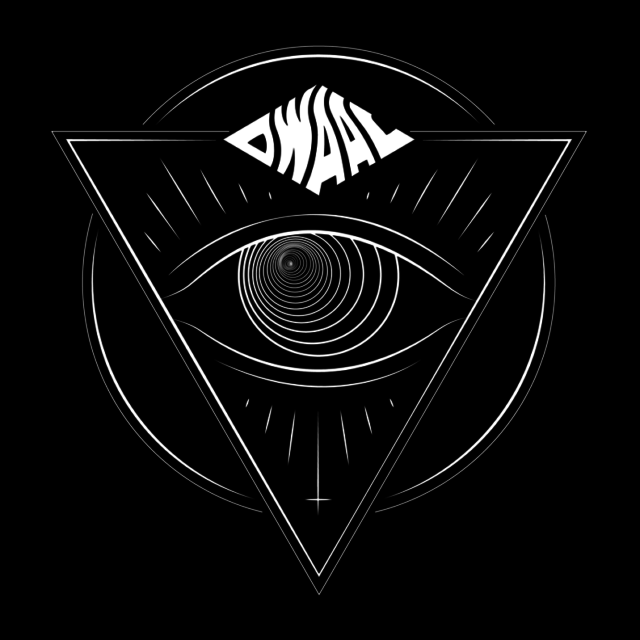 Dwaal spiller tungt, de spiller tregt og de spiller høyt, veldig høyt, med sitt dype og fyldige lydbilde fanger de publikum inn i et mørke man gjerne vil være i.  Vi ønsker dere velkommen til en aften med lange seige doom/postmetal låter fra dette spennende Oslo bandet.
Dwaal slapp EP'en "Darben" i April, både digitalt og på vinyl.
https://dwaaldoom.bandcamp.com/
https://soundcloud.com/dwaaldoom/sets/darben/s-FcjiV
https://www.facebook.com/dwaaldoom/
https://www.youtube.com/watch?v=GXDbbF-r82Q
Haldensbandet EXITBAG er et skittent prosjekt fra Carl Fredrik (Gringo Bandido, Cato lee's country combo) og Roy Arne (Göttemia)  Som med massive trommer og bass skaper et helvete med fengende støy og høylytt harmonisk bråk.  Den skrikende vokalen vet ingen hvor kommer fra, før de inntar scenen.
https://soundcloud.com/user-665069065/pissing-wheels
Blodstrupmoen
Er et post-black metal / shoegaze / post-rock band, som har vært aktive med gigs, øving og låtskriving siden 2014.
Deres selvtitulerte debut album "Blodstrupmoen" ble spilt inn og mixa på Rockehuset i Halden, av Simen Følstad Nilsen (Aiming for Enrike, Honningbarna, Acres Wild) Mastra av Dan Randall på Mammoth sound Mastering (Fucked Up, The Shrine, Toxic Holocaust, Diarrhea Planet…. og en mengde andre superkule band. ) Skiva ble utgitt i May 27th 2016 på Hoppla Hesten Records.
Blodstrupmoen har spilt på noen av Norges største festivaler, som Tons Of Rock og Slottsfjell. De har også tidligere delt scene med mange velrespekterte store band fra forskjellige sjangere.
"Blodstrupmoen har levert et av de aller beste norske debut album noensinne"
– Metal Hammer Norway
Blodstrupmoen: www.facebook.com/bldstrpmn
Hoppla Hesten: www.facebook.com/hopplahesten
Spotify: https://open.spotify.com/track/6pbD4G…
Tidal: http://tidal.com/track/58928566
Urørt: http://urort.p3.no/#!/Band/blodstrupmoen
iTunes: https://itun.es/no/jlkGbb?i=1098949667
Inngang 150,- Id. 18 år
Vi gleder oss, don't miss out!